Over the last couple of weeks, the cryptocurrency industry has made a comeback with its magnetic recovery. The ongoing rally led by Bitcoin [BTC], had the community believing that the bull market is prevailing. However, despite Bitcoin's march above $23,000, there were a lot of naysayers. This included CNBC host Jim Cramer as well.
In a recent episode of Mad Money, Cramer was urging investors to look into gold as opposed to cryptocurrency.
Elaborating on the same, Cramer said,
"The charts, as interpreted by Carley Garner, suggest you need to ignore the crypto cheerleaders now that bitcoin's bouncing. And if you seriously want a real hedge against inflation or economic chaos, she says you should stick with gold. And I agree."
Cramer went on to employ a chart by DeCarley Trading's Carley Garner. The daily chart of Bitcoin futures and Nasdaq-100 were presented. The chart included data going back to March 2021, when both indexes could be observed moving in close proximity to one another. As a result, Cramer opined that Bitcoin is neither a form of currency nor even a secure store of value, but rather a risk asset.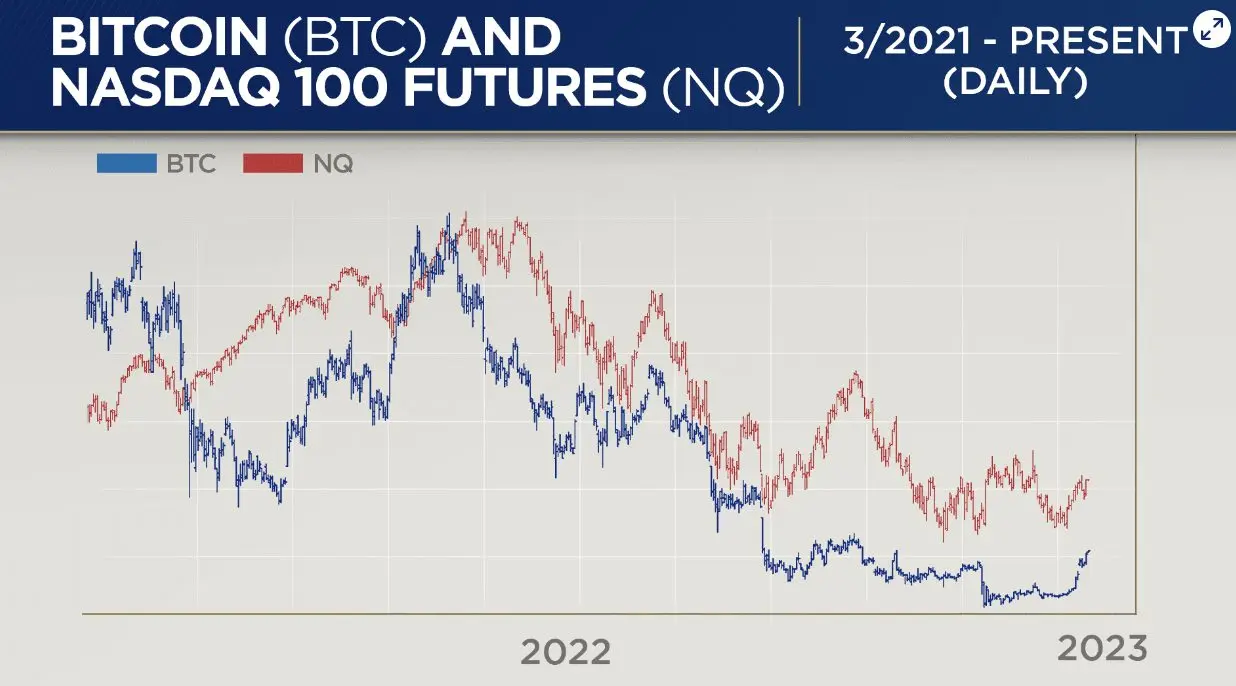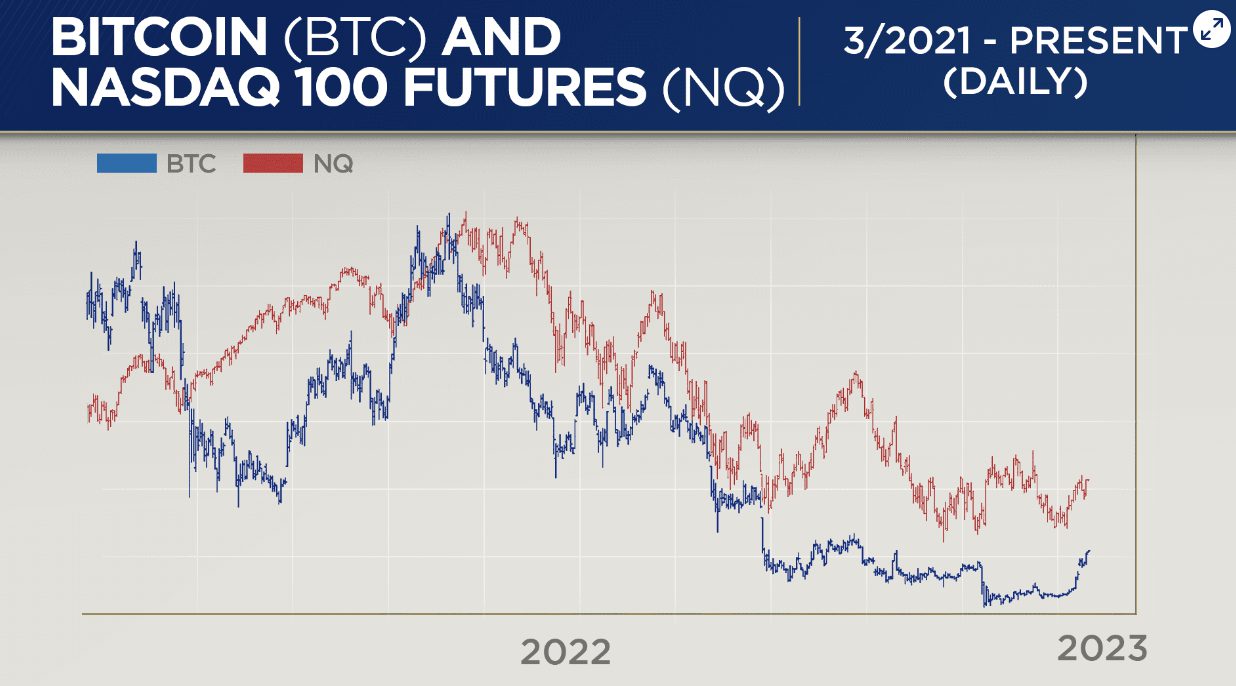 Further taking a dig at Bitcoin's volatility, Cramer said,
"Imagine business owners trying to conduct transactions with shares of Facebook or Google … it's ridiculous, they're too volatile. Bitcoin is no different."
On the contrary, Bitcoin's volatility has been quite low over the last couple of days. The asset's price, on the other hand, was trading for $23,046.59 at press time.
Bitcoin and the "counterparty risk" that follows
According to Cramer, "counterparty risk," is the possibility that the other party in an investment or transaction would not uphold their half of the bargain. Therefore, he believes that assets in the market trade closely.
But, there was a way to avoid this counterparty risk. Cramer added,
"Of course, you can just own Bitcoin directly in a decentralized wallet — that protects you from counterparty risk — but if you ever want to use it for anything, the risk is back on the table. And as FTX's customers learned, it can be devastating. On the other hand, gold, well, it's the opposite."
It should be noted that this isn't the first time Cramer was trying to steer the community away from cryptocurrencies. Back when Bitcoin hit $17K, the CNBC host told his viewers that it was an excellent exit opportunity. Therefore, Cramer's recent comments were subjected to backlash as well.
Dogecoin co-founder Billy Markus was visibly enraged.