Hong Kong-based gaming platform, The Sandbox raises $93 million to expand its NFT metaverse. 
The NFT gaming platform raised $93 million in its series B funding round led by SoftBank Vision Fund 2. Other companies that contributed to the investment are Galaxy Interactive, Animoca Brands, True Global Ventures, Samsung Next, SCB 10X and Polygon Studios.
This is the first crypto-asset investment that SoftBank has made. SoftBank has invested in other NFT related ventures. SoftBank has investments in Sorare, an NFT fantasy soccer game, and Candy Digital, a sports NFT startup.
This latest fundraising comes a little over a year after raising $2 million in the first round. This investment helped the company build its blockchain-based game world. The company also experienced fast growth in the number of active monthly users. As a result, the platform crossed $144 million in transaction volume.
The Sandbox Metaverse Expansion Plans
The Sandbox platform aims to expand its NFT metaverse. Some of these expansion plans include speeding up the growth of its open metaverse by games. Additionally, the platform also aims to include social experiences and live performances on top of supporting and involving more brands, intellectual properties and creators.
While discussing the expansion plans, the CEO and co-founder, Arthur Madrid, shared that the expansion will "open new digital job opportunities for players and creators." The team's open NFT metaverse will expand into museums, virtual shows and concerts, art galleries, architecture and fashion.
The company, whose valuation is still unknown, has a native token, 'SAND,' of which the company owns 22%. This native token's market cap is almost $2.5 billion. SAND is currently trading at $2.73, which is a 50% increase within 24 hours. This price is a 200% increase from what the token sold for before Facebook announced its rebranding.
Last week, Facebook announced its rebranding to Meta Platforms Inc. The rebranding was to allow the company to focus on all things metaverse. This, in turn, spiked investors' interest in companies that provide metaverse gaming experiences and The Sandbox offers precisely that.
More on The Sandbox Gaming Platform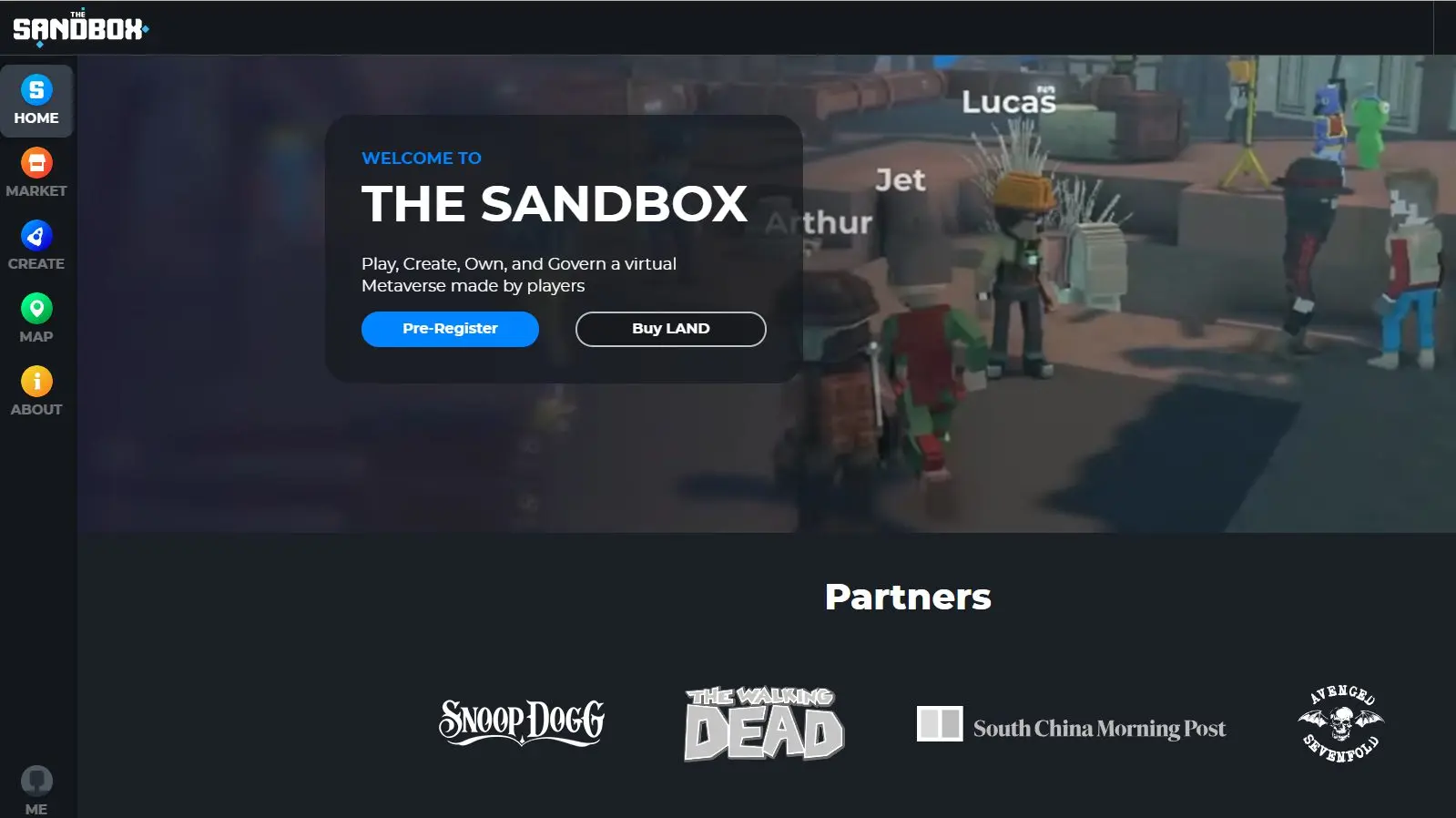 The Sandbox is a gaming platform where users can build a virtual world using non-fungible tokens(NFTs) using tools on the platform. Players also get to own and monetize their virtual gaming experiences on the ETH blockchain. 
The open NFT-based metaverse is known for its partnerships with over 165 brands. Some of these brands include Atari, Care Bears, CrytoKitties, Snoop Dogg, The Smurfs and The Walking Dead. 
One of the most anticipated collaborations is The Sandbox-Snoop Dogg collaboration. Many NFT enthusiasts are looking forward to the drop of the digital replica of the rapper's mansion in the platform's metaverse. 
The Sandbox platform is majorly owned by Animoca Brands, a blockchain gaming developer. CoinMarketCap, Binance, Bored Ape Yacht Club, Socios and the Winklevoss twins have all acquired digital land on the Metaverse platform.